Description
Francesca Artist Doll by Christine Benjamin
Francesca Artist Doll by Christine Benjamin is a wonderful mixed media One Of A Kind creation! The 15″ felted body is jointed and can pose as well as designed to hang on the wall creating a unique piece of decor. You will love the whimsical touch of Christine's individuality in all her dolls with hand sewn costumes and wool felted bodies.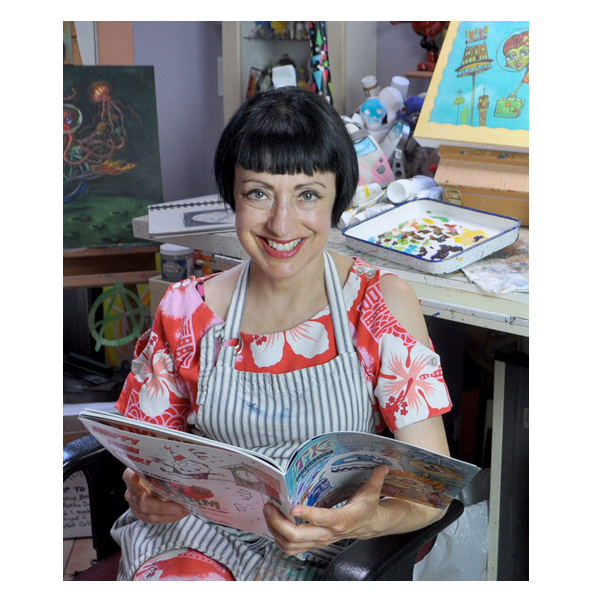 Christine Benjamin is a painter, illustrator and doll artist who creates her own universe filled with robots, Tiki gods, sock monkeys, skeletons, aliens, monsters, funky people and animals. She loves watching weird, old science fiction and monster movies and reading obscure books and underground comics.
She received a degree in illustration and graphic design from San Jose State University and after graduating did freelance illustration and graphics for companies such as Yahoo!, Hitachi, Apple and Hasbro. She teaches private art lessons in her home studio. She also curates many art shows in the bay area and creates custom commissioned pieces and murals.
Christine's work is shown in galleries in the San Francisco Bay area, Southern California, Mid West, East Coast, Hawaii, Mexico and Canada. Christine has a love for all things Tiki, Monsters and Mid Century and hosts Tiki parties and events in her home Tiki bar and shows her art at Tiki events such as Tiki Oasis, Ohana Luau at the Lake and Tiki Caliente. She lives in San Jose, CA with her husband, son and her little dog Mr. Bon Bon.