Description
My Happiest Place In The World Artist Doll by Sheri DeBow
My Happiest Place In The World Artist Doll by Sheri DeBow has created a totally darling original piece of doll art that is designed to hang on the wall. Made with Polymer handsculpted clay and mixed media hinged doll is approximate 16″ tall with a red sparkling balloon that hangs above on the wall. The haunting beautiful eyes are the signature of Sheri's work that can be found in homes and galleries though out the world.Here is your chance to own one of these stunning pieces of art.
This work is featured in October Show and cannot be released until 10/25/17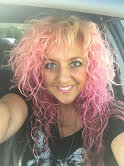 Sheri DeBow is a sculptor , doll-maker & painter. She studied in California & lives in the Napa Valley. Her art dolls & sculptures are her stories to the world. Sheri's work has been published in numerous art magazines as well as appearing on television. She now has work hanging across the globe.