Dan Crowley
This month the gallery is featuring "Puppets" and one of our favorite artists Dan Crowley! Dan creates whimsical finger puppets that are perfect little sculptures that are pieces of life!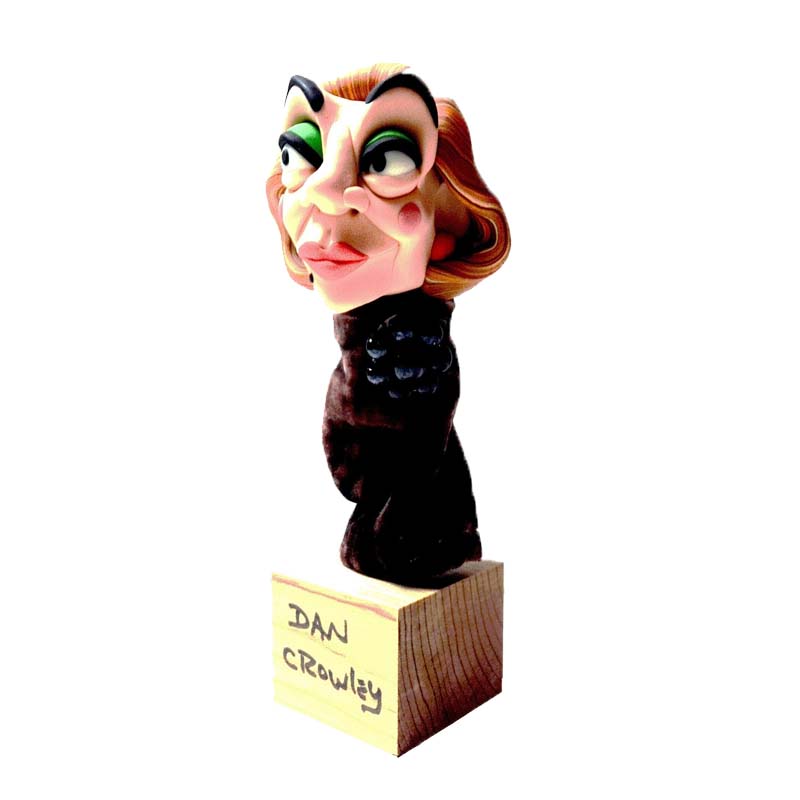 He does not name the characters so the collector can participate in the naming unless it is a commission work that is a custom sculpture of a real person! Dan just had a commission creating Steve Martin and his band!

Commission pieces are the perfect gift for that hard to shop for person and there is still time to order for the holidays…he even does pets!
Artist Statement:
Although I have been artistically motivated for my entire lifetime, I found my chosen medium, Fimo-clay, in 1992, when a friend gave me some as a present. First marketed in craft stores as a play-time clay for children, Fimo is available in colors that can be blended and then subsequently baked in a convection oven to harden. From the beginning, I saw it as more than just a craft toy, seeing the opportunity to sculpt in vivid color.
I began developing my sculpting technique through trial and error. First, I began with sculpting heads only, creating finger puppet sculptures on wooden stands, which are still a mainstay of my creative output. However, through building techniques based on trial and error, and through the development of an armature that allows my sculptures to grow in complexity and size, I have expanded my work into larger scale works of greater scope and scale. Each sculpture is created from scratch, and I do not use any molds or forms in the creative process. I blend my own colors from primary basics. Because I like bright colors and a suppleness of shape, and have sought that as I've grown as an artist, I discovered that adding mineral oil to the clay helps to make it easier to manipulate. The technique itself is a step-by-step process. Each face alone has a minimum of 18 separate pieces of clay that must be sculpted into place.
You can find a selection of his work at : https://artoftoys.com/product-category/crowley-dan/  
or come in and see Dan's wall!