Art of Toys
1126 18th Street
Sacramento, CA 95811
916-446-0673
October Show at gallery "Handcrafted" featuring Mary Rowe textiles, Rebecca Floyd Frowny Dolls and more!
Gallery Hours: 11:00 to 6:00
Sunday & Monday-Closed
or by appointment
Online Contact Hours: Mon-Sat 9:00- 7:00 PST
Mary Rowe
Size Reference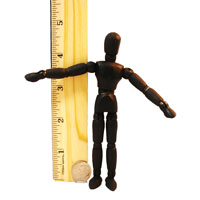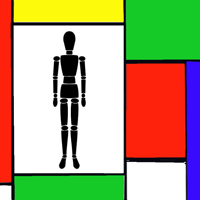 Bears of Humanity at Art Of Toys Bears of Humanity at Art Of Toys this month. We have chosen this line for five reasons: 1. Certified 100% organic materials 2. Bears for Humanity gives a bear to children in need for every bear sold. 3. Made in USA 4. Partnership with CalWorks- emplyess are engaged in improving their lives 5. CUTE! A child's toy is an incredibly intimate item. At Bears for humanity they think the things our little ones play with and sleep with should meet the same high standards as the food they eat and the clothes they wear. After two years and thousands of revisions, Bears for Humanity have developed the safest, softest materials possible. They care that the toy your child turns to for comfort is up to the challenge. This isn't the rough kid from down the street; this is a playmate that needs no supervision. Bears for Humanity is committed to improving the world around us. Our bears do their part, and in turn our company does the same. Our assembly facilities are wholly-located in Union City, CA, staffed by incredibly motivated, worthy crew members. In partnership with the state assistance agency CalWorks, our team includes family-oriented, energetic individuals who qualify for this work assistance program. Whether they have been affected by the loss of a family member, traumatic life-events, or are a foster family, our employees are engaged in improving their lives, while we work to improve the lives of thousands of children in need. We are committed to creating jobs in our community, for hard-working Americans. Our Giving Network Giving away...
Art of Toys
Art Of Toys is offering many one of a kind artwork pieces and vintage toys. The site is updated daily and artwork is in stock unless otherwise noted. We try to remove or note any sold out items at once. Often artist can create a similar item so if something is no longer showing email us and we will try to help source another creation from artist that is in the same context or inspiration. Understanding that being handmade it will never be exact replica!